As you can derive from the quote above fashion can be expensive, but it doesn't always have to be! I'm planning on being even more economical as it comes to fashion, than I already was! I almost never buy a piece of clothing that will cost me more than €20,-, except for blazers or coats (allthough they also can't be more expensive than €50,-). I'm very strict when it comes to the amount of money I'm able to spend on clothes. As a student I think I don't have any other choice! I wanted to give you some of my tips to spend less money on clothes, while still being able to buy something once in a while. If you have any other tips, please share it with me ;-)! Hope you'll enjoy reading my tips!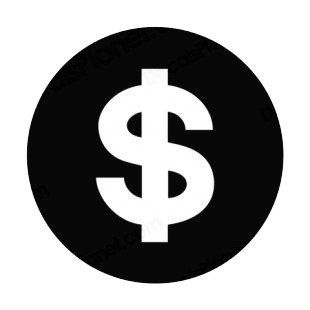 1) Go to Primark or another cheap store to get your basics: Basics are the most important thing in your closet. I realized that just a year ago! When I got nothing to wear, I just grab a basic top out of my closet and I'm ready to go. You can combine basics with anything! My spring/summer-essentials list will contain mostly basics.
2) If you want to buy something at H&M, Forever21 or another well-known store, check their webshop: Sometimes there are discounts, which only count if you order something via the webshop. Another reason to check out the webshop is because they use a lot of discountcodes. For example: Free shipping, €5,- discount, 25% discount or even more! Just google for example 'discount code H&M' and you will find it! At last, subscribe for the webshop you like to order from their newsletter. This is how I got €5,- discount on my order at Forever21 and a lot more webshops are doing this.
3) Going to thriftstores (both online, as to actual thriftstores): I hardly go to thriftstores. I actually hardly go to any store ;-). I'm a huge online-shopper. Allthough I would love to go to thriftstores in Amsterdam to search for a denim Levi-shorts for summer, I search on Marktplaats (for the dutchies) and Ebay for bargains (and almost always succeed)! I don't even know how I could live without Ebay!
4) SALE: Best thing ever. When I go to already cheap stores, like Primark, the first thing I do is check out the sale-session. Lately, I didn't even buy things that weren't on sale. Great tip, because I can get sweaters and skirts for only €3,- a piece at Primark!
5) Make lists of what you really want/need for a particular season and hold on to it: I know that's hard, but it will really show results on your bank-account ;-)! I rather got money left so I can do fun things, than having a lot of clothes I actually never wear. This is also a good tip to prevent yourself from doing bad bargains, you see.
6) If you have a sister and you got the same size: share your closets! The amount of clothes will be doubled, without it costing you a cent ;-).
7) DIY: Do you got some old clothes in your closet? Don't throw it away! Sometimes you can make something totally different out of it! I got a lot of old jeans (with loose-fitting legs, remember?). Most of the time I cut them of, so I got shorts. You can also make a skinny-jeans out of it, if you got a sewing machine at your disposal! Are you bored of your basic T-shirst? Buy some transfer paper and choose your own print. You can get a lot of DIY inspiration on Pinterest or Youtube!